2000-2006 MPV – FRONT BRAKE CLUNKING NOISE
APPLICABLE MODEL(S)/VINS
2000-2006 MPV vehicles with VINs lower than JM3LW28**6*566231 ( produced before December 15, 2005)
When braking in a forward direction, then changing direction and braking in reverse, a clunk noise may be heard from the front brakes.
This condition is most noticeable when the vehicle is moving forward, then backwards a short distance while applying the brakes in both directions.
This may be caused by excessive clearance between the brake pad and caliper support, resulting in a clunk noise.
Customers having this concern should have their vehicle repaired using the following repair procedure.
REPAIR PROCEDURE
Remove front brake pads and shims from caliper.
CAUTION: Avoid damage or deformation of existing shims because they will be re-used.
Preassemble modified pads with existing shims.
NOTE: Replace brake pads only, original shims must be re-used.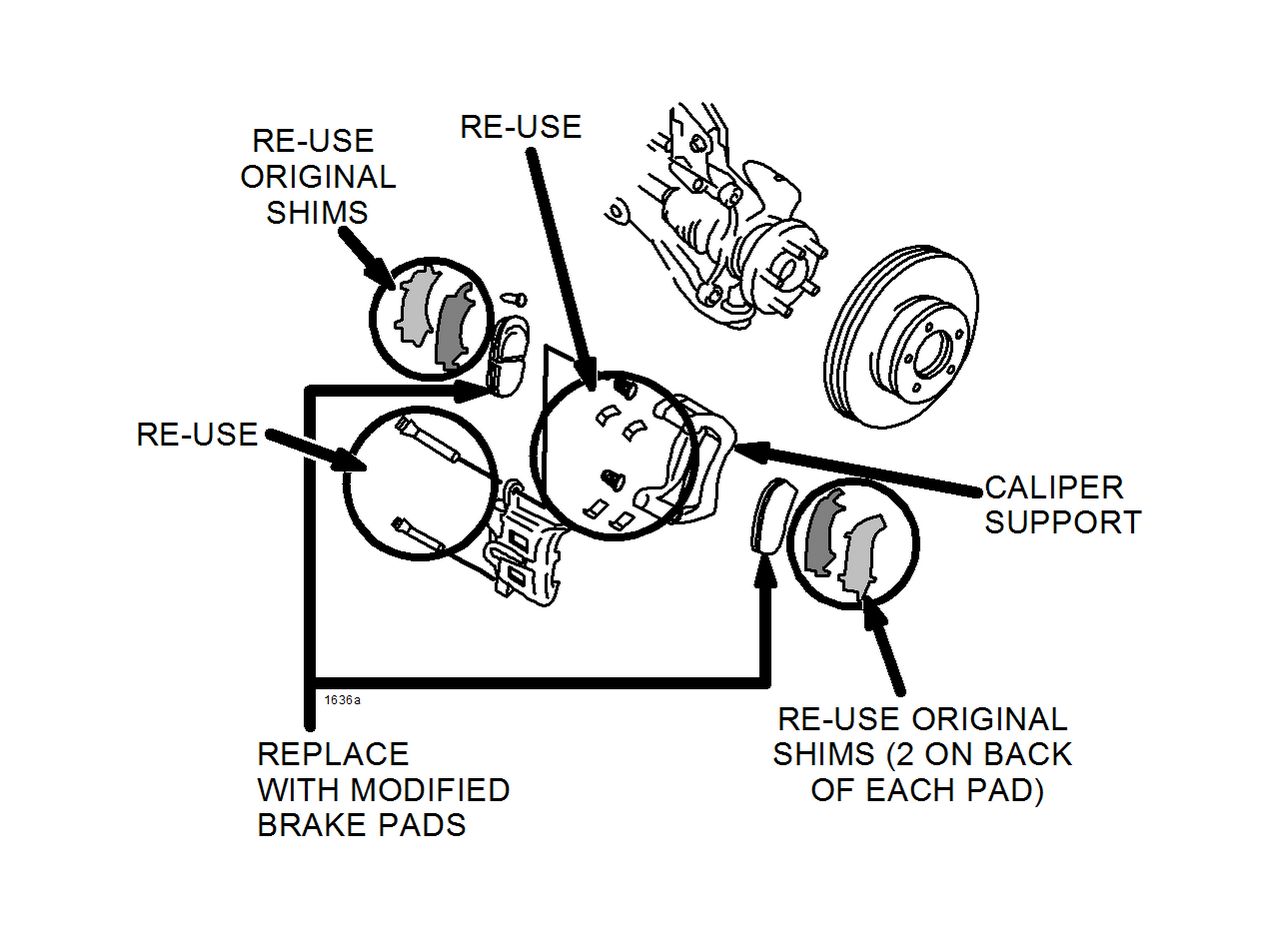 Install brake pads with original shims to caliper support.
NOTE: Ensure brakes are free from dragging or unusual noise.
PART(S) INFORMATION
| Part Number | Description | Qty. |
| --- | --- | --- |
| LDY7-33-28ZA | Pad Sub Set, Front Caliper | 1 |