1998-2000 B2500 High Idle – Manual Transmission
APPLICABLE MODELS
All 1998-2000, B-2500 with manual transmission.
Some vehicles may exhibit a high idle.
This may be caused by a poor electrical connection at the wire harness to the Throttle Position Sensor (TPS).
A service kit is available to resolve this concern.
Customers having this concern should have their vehicle repaired using the following procedure.
REPAIR PROCEDURE
Install service kit per attached instructions.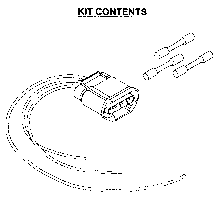 PARTS INFORMATION
| Part Number | Description | Qty. |
| --- | --- | --- |
| 1F00-18-145 | Service Kit – TPS Connector | 1 |
TPS CONNECTOR INSTALLATION INSTRUCTIONS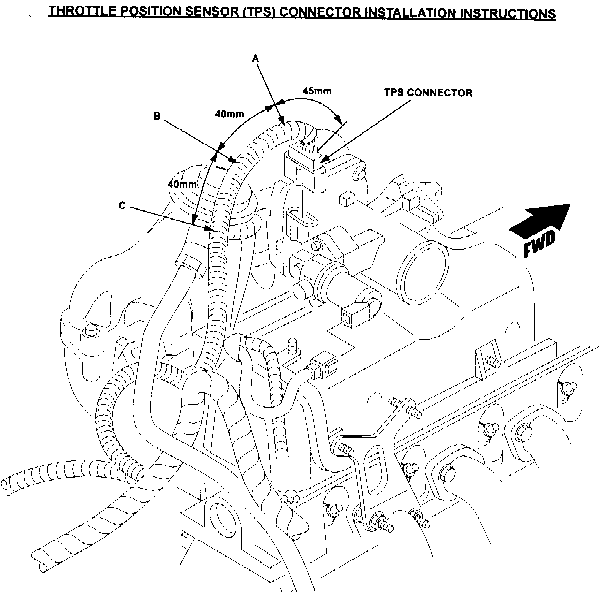 Use the following procedures to install the TPS Connector.
Unhook TPS connector.
Cut TPS connector off at connector and remove plastic sheathing.
Install sheathing on new TPS connector pigtail.
Locate the brown/white wire at location A.
Locate the gray/white wire at location B.
Locate the gray/red wire at location C.
Reinstall plastic sheating.
Tape over all wiring and sheathing with electrical tape or equivalent.
Install TPS connector to TPS sensor.