2001-2010 B4000 – BUZZ NOISE – UPPER ENGINE
APPLICABLE MODEL(S)/VINS
2001-2009 B4000
2010 B4000 (Canada only)
Buzz noise from the upper engine at about 1900 RPM under light load acceleration.
REPAIR PROCEDURE
Prior to following normal diagnostics, check the fasteners (A) that attach the ignition coil bracket to the intake manifold for proper torque.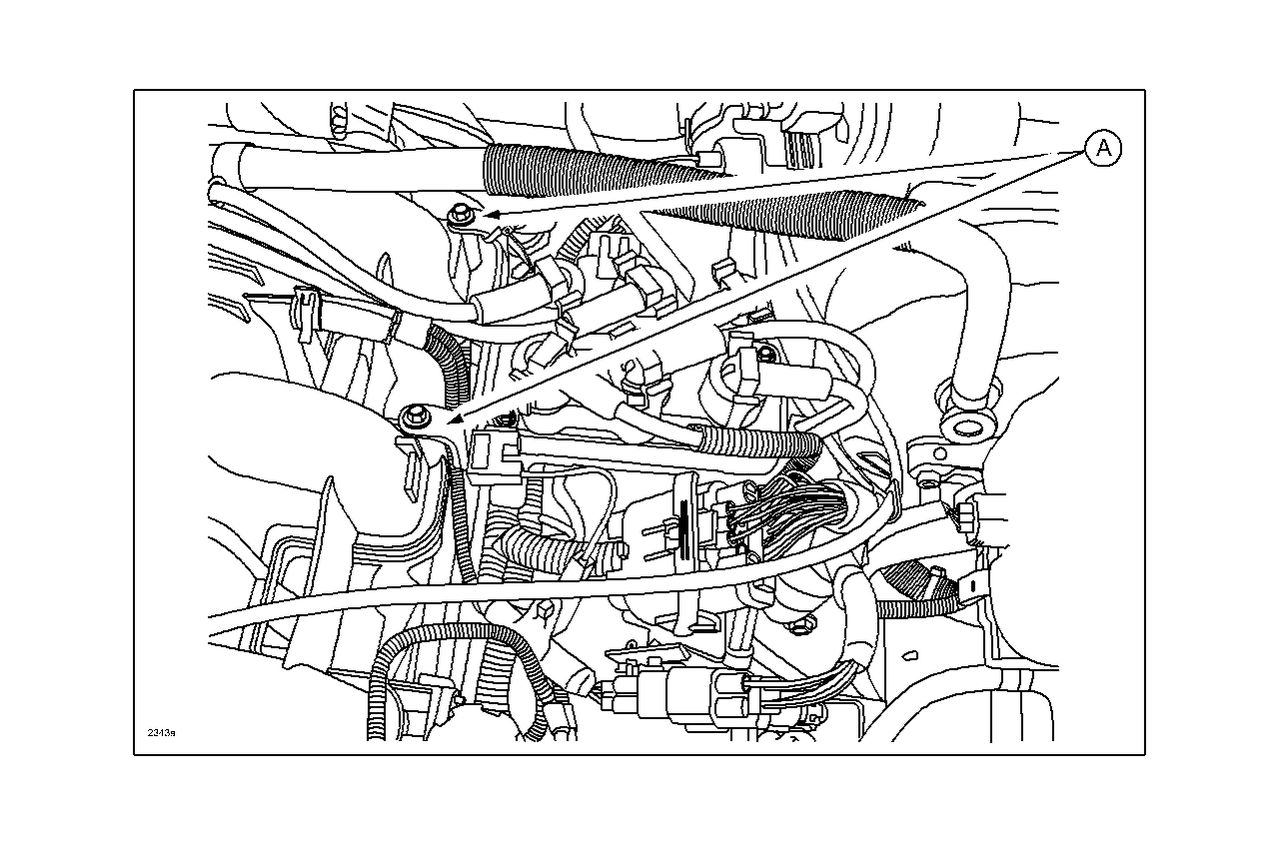 If the bolts are found torqued under 89 lb-in. (10 N•m), proceed to Step 2.
If the bolts are found to be torqued correctly, this procedure does not apply and follow normal diagnostics.
Torque both ignition coil bracket to intake manifold bolts to 89 lb-in. (10 N•m). Then tighten an additional 45 degrees.