APPLICABLE MODEL(S)/VINS
2016 CX-5 vehicles with VINs lower than JM3KE******736277 (produced before October 31, 2015)
DESCRIPTION
Some vehicles may have a rear console lid that cannot be locked due to a broken latch (A).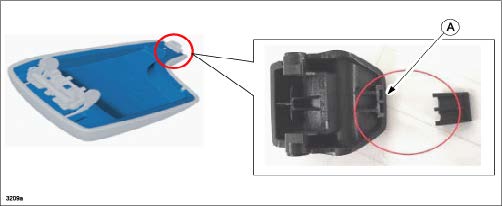 The rear console lid latch may be broken by excessive force applied to the lid. To eliminate this concern, the shape of the rear console lid latch has been changed to increase its strength.
Customers having this concern should have their vehicle repaired using the following repair procedure.